BEING UNIQUE
ARTISTIC METAL CASTING
TEXTILE TEXTURE
Taking inspiration from lacquering techniques handed down by past generations, Cornelio Cappellini's "master decorators" have developed new decorative effects to be applied to the surfaces of some items, such as Bridge storage unit. The exclusive lacquering "textile texture" effect perfectly shows this artistic skill, which is still present in the company and applied to our collections with contemporary design.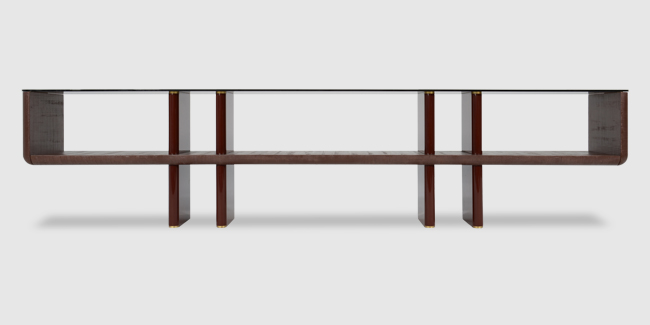 SCULPTURE AND MINIMALISM
For the first time, in its continuous search for new materials and new construction techniques, Cornelio Cappellini has used "concrete": a completely unusual choice in furniture manufacturing. This material is molded completely by hand, to create legs of storage units and poufs, giving them an amorphous look. The irregularity of the surfaces creates an elegant contrast with the other materials used in combination, such as metal. The results of this handmade technique are masterpieces so appreciated by contemporary art galleries, such as the pieces of Blade collection, intended for customers always looking for unique products.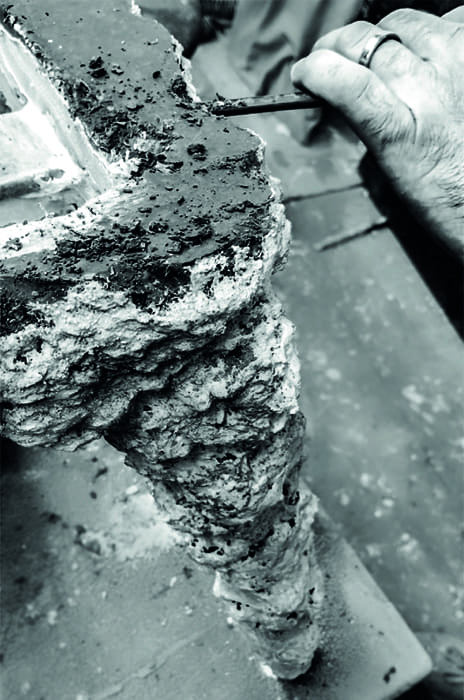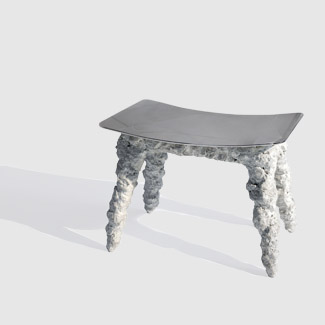 CIRCULAR MOSAIC
PRECIOUS RESIN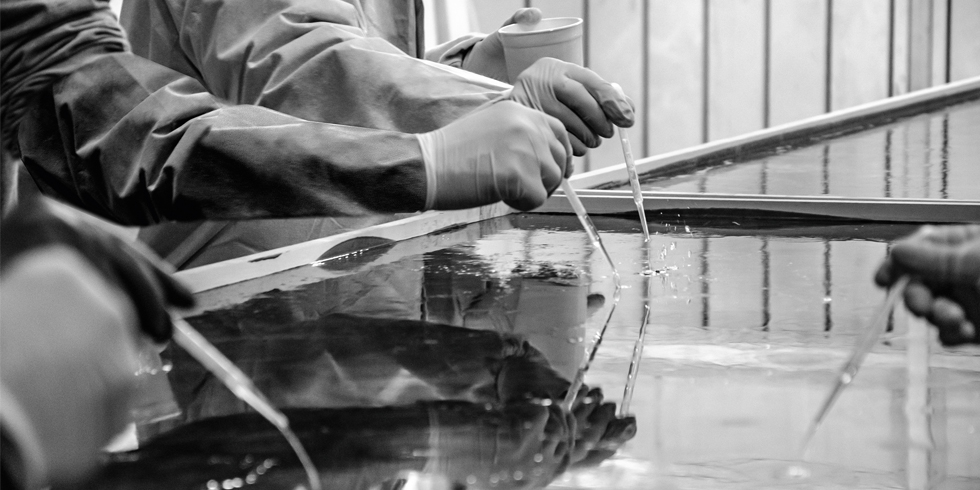 Through its "master decorators", Cornelio Cappellini continues to offer its own personal interpretation in the use of resin combined with other materials. In the collection of table Lineup, the resin-based finishing process plays a dual role, inspiring both preciousness and uniqueness. Each table top is unique, always different from the previous ones.
JEWELLERY TECHNIQUE
NATURE STRENGTH
ART INSPIRATION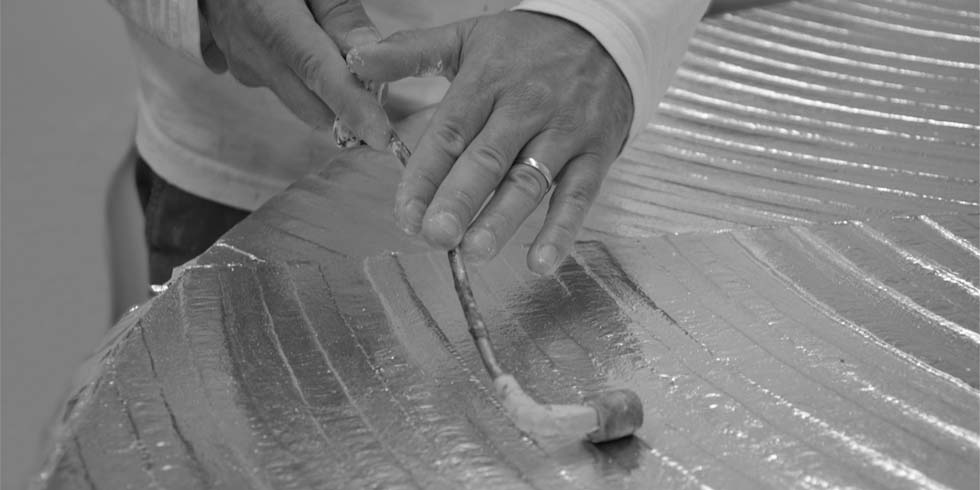 The decoration technique used for Otto table top is expression of the artistic ability that has always been present in the company. A very thin sheet of metal is molded on a surface decorated with Beam drawings, interrupted diagonally. A complex process of resining makes the surface smooth, keeping its three-dimensional visual effect.
ARTISTIC GLASS
For many years the company has collaborated with the Masters of glass art in the area of Venice. The collection of tables "Miller" highlights the great skill of these artists, who have learnt the ancient techniques of Murano and have handed them down from generation to generation. The glass top was born from the desire of the company to experiment with a completely unconventional product, reinterpreting a millennial tradition in a modern key. The production difficulties of a pouring process aimed at obtaining a large and thick glass top makes this piece a unique element. The top looks smooth to the touch on the upper surface but it is given a "visual sense of movement" by the reflections in the lower surface.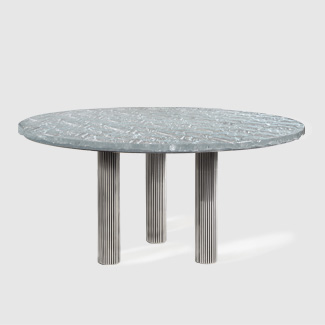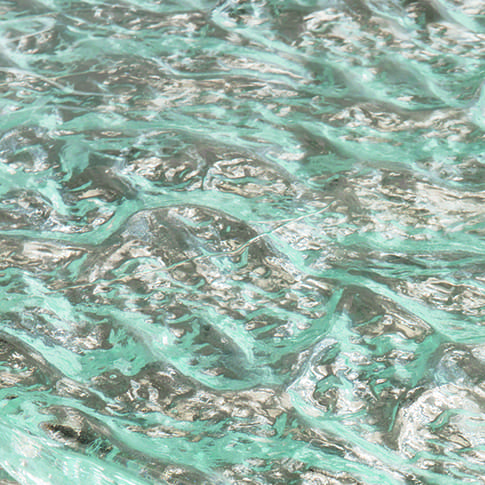 WISE CRAFTMANSHIP
The leather upholstery of a curved surface is the expression of a great manual skill, able to shape this natural material. This technique is clearly visible in Cannes armchairs and sofas, where a series of elements in curved multilayer wood, with oval-shaped section, are covered in leather by skilled craftsmen.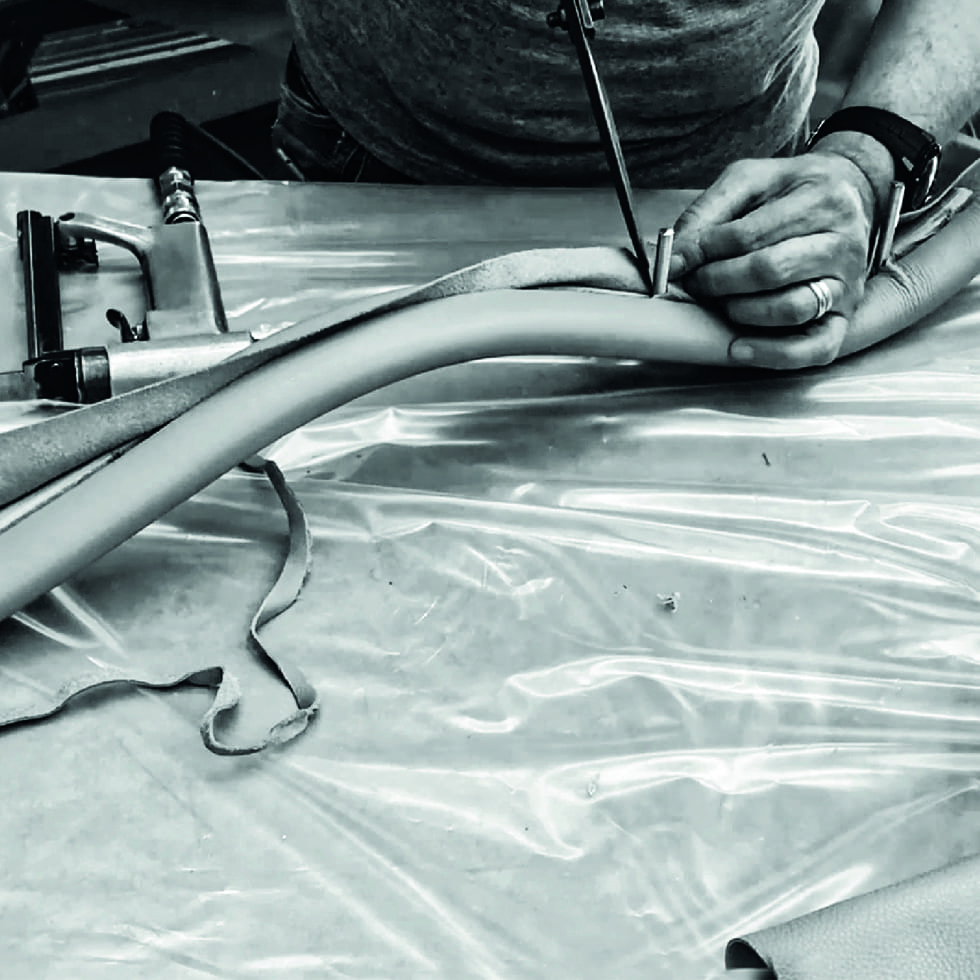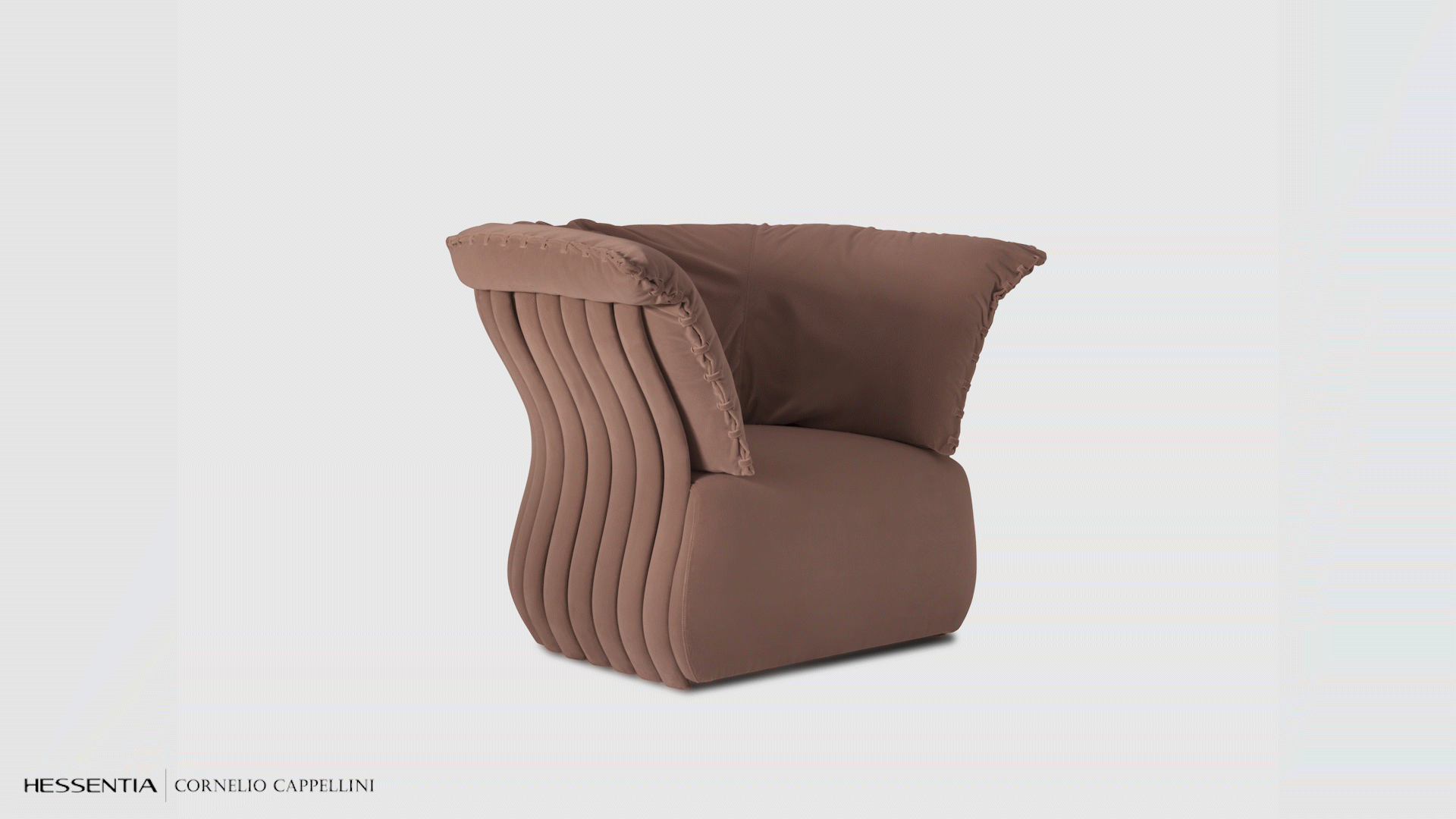 EMBROIDERY DECORATION
Embroidery is the craft activity through which a design is recreated with needle and threads on different types of fabrics or leathers. Once this difficult decoration was entrusted to the expert "hands" of a tailor, while today it is realized through extremely sophisticated automatic machines, which are able to reproduce the most complex motif. The soft rhomboid embossed embroidery that characterizes sofas and armchairs of Hug collection is the perfect expression of Cornelio Cappellini great tailoring skills.