News about
HESSENTIA | Cornelio Cappellini
at Supersalone 2021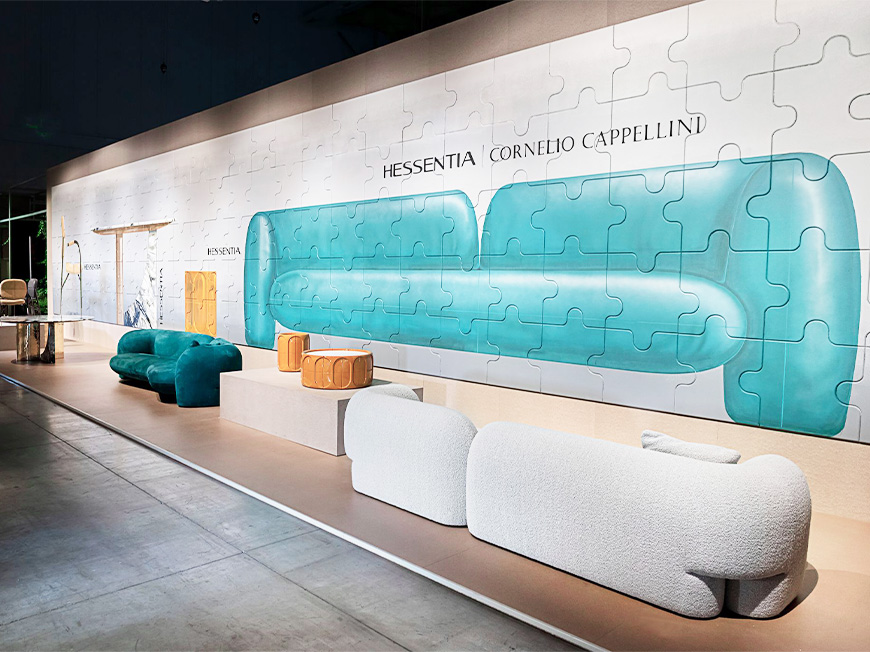 Art and comfort in the new collection HESSENTIA | Cornelio Cappellini

The new Hessentia | Cornelio Cappellini collection meets expectations: energetic and enriched by the new models presented at the Supersalone in Milan 2021, it wins the consensus of the customers who enthusiastically welcomed the new corporate vision. Soft volumes and refined details designed by architect Luca Erba and Claudio Cappellini, result of a long stylistic research, were presented in a special stage for the Salone del Mobile in Milan.
The refinement of the individual pieces was enhanced at Milan Design Week 2021 by the unique exhibition that highlighted the pieces as an exhibition of Contemporary Art. A maxi "puzzle-murals" of 17 meters in length, decorated by hand by the artist Davide Acquati, was the background for the presentation of the pieces of the Hessentia | Cornelio Cappellini collection.
A harmonious atmosphere where once again the peculiarity of different volumes and the variety of finishes have created a winning "mix and match" oriented towards the future.

FYRA chairs and armchairs
Fyra collection of chairs and armchairs has a metal structure that takes inspiration by the shapes of the iconic chairs of Scandinavian design of the 60s. The separation between the soft and comfortable seat and the back gives this chair a slender and unstructured profile.

SPINNAKER, the sculptural table
It represents the perfect combination between sculptural art and architectural research, which emphasizes once again the ability to create products that differ in the value of the raw materials and the complexity of the techniques used.
The melted bronze parts of the base are realized with a classic foundry technique, which consists in casting liquid metal into a mold made of special sand, called foundry sand, which has the shape of the piece to be made.

GIO, harmony between comfort and design
Gio sofa is the result of a long design process and a synergistic collaboration between the architect Luca Erba and company Cornelio Cappellini. This sofa amazes for its soft and defined volumes, but especially for the comfort given by the freshness of its design. The seat is suspended between the two parts of the back, whose volumetric embrace creates a complex corner element.
Different upholsteries are available: coloured fabrics, nabuk and leathers that give different personalities while preserving the identity of the sofa.

CONCAVE coffee tables
Concave is a modern and versatile coffee table that easily integrates into any living area giving an accent of colorful originality, thanks to the variety of sizes and finishes available.
Concave collection of coffee tables by Hessentia | Cornelio Cappellini is characterized by a cylindrical structure decorated with an engraved bas-relief pattern. The base supports the top available in marble or in lacquered wood, as the structure.
POST RECENTI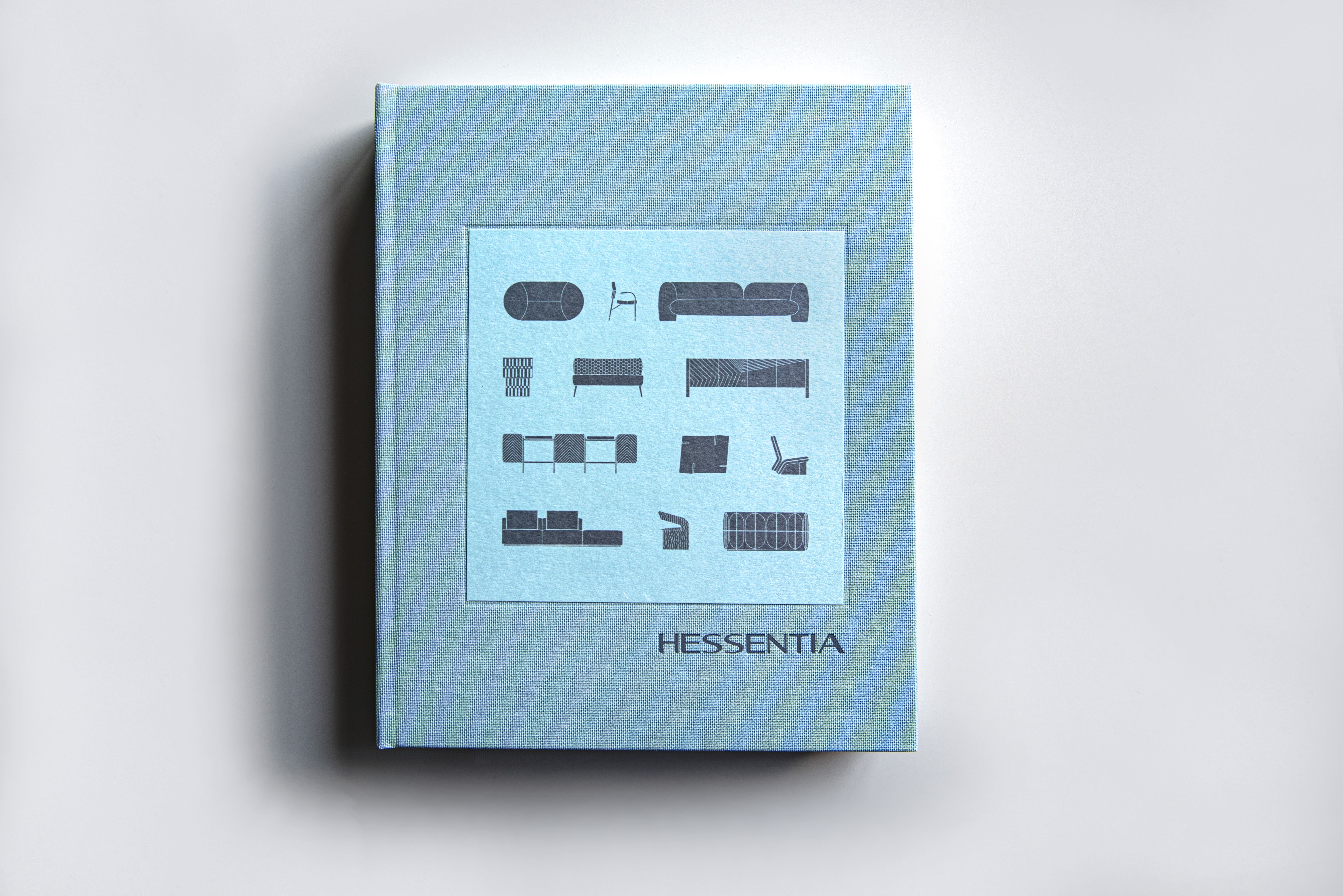 TAGS